Danfoss A/S
Danfoss global presence provides climate solutions, hydraulic power, precision electric drives, pumps and other industrial equipment to more than a hundred countries with thousands of business clients worldwide. Danfoss takes pride in their reputation for reliable quality. A relentless drive for innovation with outstanding software at its core. In this comprehensive ecosystem with a vast array of products, configuration parts, media and documents, they determined the best way forward was an evolution from the existing on-premise deployment towards the unlimited scalability of cloud infrastructure.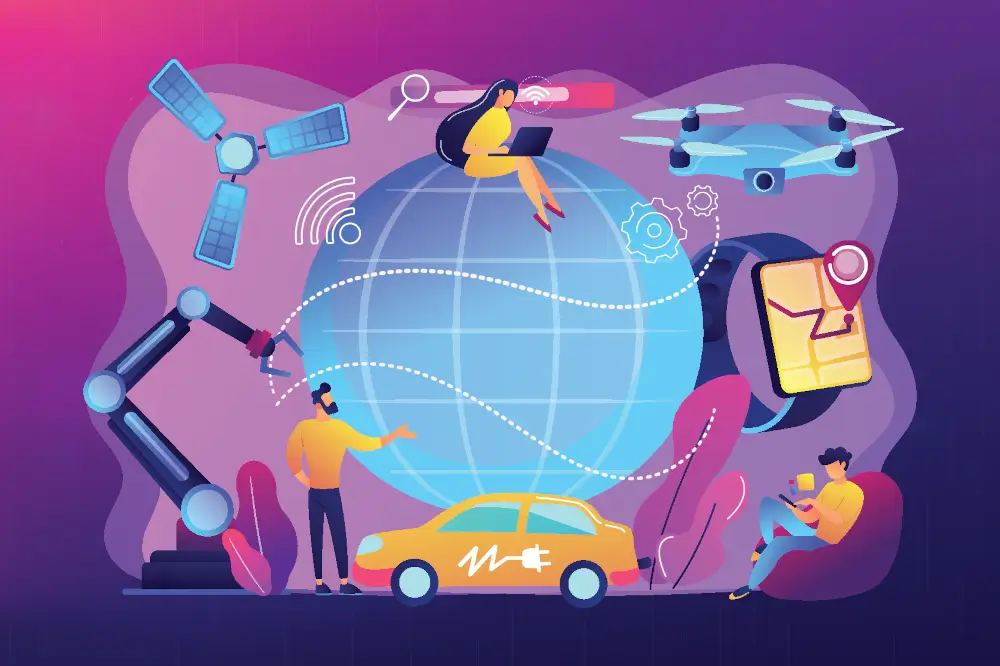 This was one of the largest in our experience, a SAP Commerce Cloud migration targeting the entire business domain with a few of its own unique puzzles to solve. Optimizing for the sheer volume of synchronization data, the intricacy of core CPQ upgrades for access to the SAP VC service and price intelligence capabilities, a move from classic HMC to the modern Backoffice Administration and more.
During the initial phase, we provided assistance to our partners from SAP by supporting custom features and reducing technical debt. We created a stable developer environment, setting up the enhancement phase where we engineered a number of high focus areas; Order interfaces, SAP Business Partner API integration and various improvements for API Gateway services.
Last, but not the least, an often overlooked investment for the future. Starting from the ground up, we managed to assemble a complete library of technical documentation to enable effortless growth and efficient maintenance for the long-term benefit of our valued client.
RCD Hotels
As a provider of luxury accommodation and extraordinary customer service, RCD Hotels wanted their Legendary Club members to receive an exceptional level of care. They started to build a dedicated booking experience for VIP customers as a guide through the rich set of options and privileges assigned to them at personal level. Unfortunately, the software platform that RCD initially licensed was lacking in performance and the flexibility required for such an ambitious project. When these limitations became painfully apparent a decision was made to search for a new, more powerful solution.
Only a few services on the market were capable of the scale that RCD demanded. One had all of the potential, but none of the excuses. SAP C/4HANA.
Working together with our partners from Deloitte we applied our expertise across CPI, C4C, CPQ and Commerce to design fundamental concepts and jumpstart a number of key tasks; ranging from the basics of cloud deployment through the elaborate provision rules engine to the abstract data model and the global integration strategy.
We used established best practices to build a reliable, adaptable and easy to support project foundation that allowed rapid delivery with low development cost. At last, RCD had the freedom to create what they cared about most – value for their precious customers.
Sanistål
A leading construction industry partner and innovative wholesaler, Sanistaal is committed to always deliver the best value for its demanding clients. However, a massive inventory coupled with an extensive number of attributes was causing a disproportionate resource allocation in that area. Tedious product import and classification management for the ever growing list of Sanistaal vendors was threatening to increase that load even further.
SAP Hybris Commerce Product Content Management (PCM) proved to be the key for a new level of efficiency in organization and enrichment of product data.
After fully integrating Hybris Commerce with SAP ERP material master, we extended its flexible Backoffice framework to perfectly fit the needs of the business. We created a solution for native classification attributes handling, a dedicated portal for vendors to import their own data and numerous other enhancements for increased system performance and user productivity.
Nortura SA
Nortura, the largest food supplier in Norway, carries a significant responsibility for the well being of its consumers and it takes it very seriously by providing detailed and accurate packaging labels. With a diverse array of product records sourced from a multitude of legacy systems, the whole process of building nutrition tables, allergen lists, media management and barcode generation was starting to look like an uphill battle. Nortura quickly realized that it needs a new, more effective, robust solution to address this problem.
The answer came in the form of SAP Hybris Commerce as a product source authority platform in collaboration with SAP Data Hub that we deployed in the role of high performance integration middleware.
We extended Data Hub built-in capabilities to handle non-standard input, enabling it to excel in business critical scenarios such as aggregation, updates, data audit and reporting. Canonical models were then published to SAP Hybris Commerce for further validation and enrichment.
As a finishing touch in our architecture we delivered a unified service API within the Hybris platform; thus, creating a consistent, error free product view available for print publication services and customer facing channels alike.